IMPORTANT LEGAL NOTICES - How to Identify Regular Imported Products
重要法律聲明
SHOEI 製造符合國家特定法律規定的銷售和使用的安全帽。禁止獲得授權的 SHOEI® 經銷商在所在國家境外銷售 SHOEI® 安全帽,防止買家向其他國家購買 SHOEI® 安全帽,因此類安全帽可能不符合法律規定,或未通過買方國家規定的認證。例如,歐洲騎士必須戴有 ECE 認證,而非美國 DOT 認證的安全帽,反之亦然。確定他或她戴的 SHOEI® 安全帽獲得使用此類安全帽所在國家或司法管轄區的「合法上路」認證是騎士,而非 SHOEI 的責任。
SHOEI 謹在此聲明放棄,並對製造及認證以外的特定司法管轄區使用 SHOEI® 安全帽引起的索賠、費用、責任或後果概不擔負任何責任。您的 SHOEI® 安全帽僅提供第一消費購買者擔保,並僅限在製造的司法管轄區購買和使用;在未獲得認證的司法管轄區使用 SHOEI® 安全帽會導致有限保固失效。
How to Identify the Products Imported through SHOEI Authorized Distributors of Your Country
Authorized Distributor: Young Director Corporation
Standard: CNS 2396:2007
How to Identify: Check below 3 points.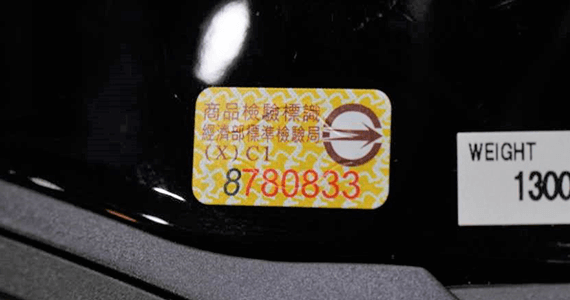 1. CNS label attached to a helmet shell.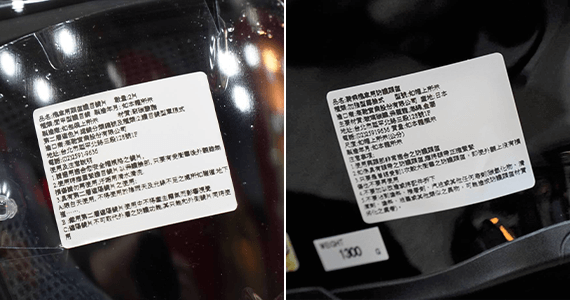 2. Importer information labels attached to a helmet shell and a shield.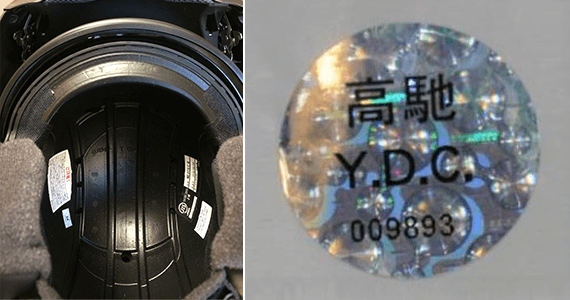 3. Distirbutor's (Young Director Corporation) original label attached to inside of EPS liner.
* Remove a center pad, and the label can be found inside of a EPS liner.