Essences of trial champions are accumulated in order to be a champion continuously. Knowhow obtained from long history of racing service are activated.
All Japan Trial Championship has its history over 20 years. SHOEI trial models supported most of champions and are used by almost 80% of current All Japan racers. TR-3 is a crystal of SHOEI' s trial concept born from knowhow obtained from many racers in top category.
ALL COLLECTIONS
About Size
Please measure your circumference in your longest portions and select your size roughly.
However, different from hat, a size of helmet cannot be identified by circumference alone. And also, you may feel different when you wear several models of the same manufacturer in the same size.
Please wear your required model in your dealer before purchase.
Philippines(All products excl. X-Fifteen)
Malaysia(All products)
Thailand(All products)
Other Areas(X-Fourteen)
Sizing Guidelines
Helmet Size
XXS
XS
S
M
L
XL
XXL
CM
-
53~54cm
55~56cm
57~58cm
59~60cm
61~62cm
63~64cm
Philippines(X-Fifteen)
Other Areas(All products excl. X-Fourteen)
Sizing Guidelines
Helmet Size
XXS
XS
S
M
L
XL
XXL
CM
51cm
53cm
55cm
57cm
59cm
61cm
63cm
Main Characteristics
4-Step Variable Visor (V-360 Visor)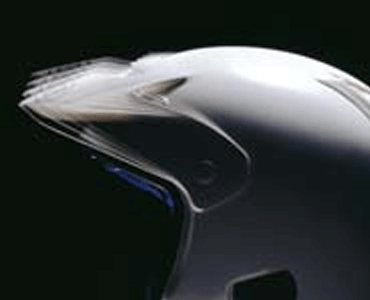 An angle of exclusively designed visor (V-360) may be changed vertically in 4 steps. When upper vision is required, sunlight is strong or in case of back light, visor angle can be changed easily. SHOEI's own knowhow of aerodynamics is also used in V-360 visor. Effect of wind is minimized during a ride. Hot air inside a helmet is exhausted effectively using a negative pressure caused by riding wind passing through V cuts in both sides.
Ventilation System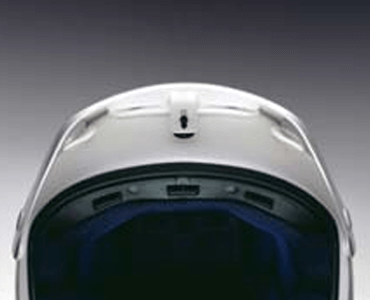 Ventilation mechanism is essential in trial races where continuous high speed riding does not exist. TR-3 is equipped with ventilation system extended to 9 points. In addition to conventional intake, ventilation hole which works for absorption and exhaust depending upon an angle is located in forehead. And also, a riding wind is absorbed through ends of interiors at top forehead to restrain bad vision caused by sweat or stream of sweat or discomfort.
For outlet, cross vortex, a crystal of SHOEI's aerodynamics technology, is equipped for ventilation of air inside a helmet using a negative pressure even in low speed. Outlets located in both sides are placed for exhaust of hot air around ears.
Fully Removable Interiors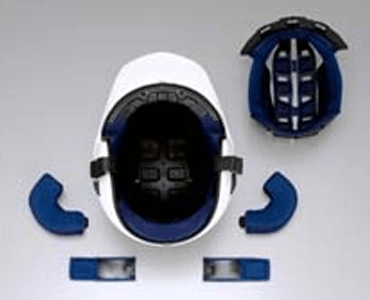 All interiors including chinstrap may be easily removed. Mud or sweat inevitable in trial can be cleaned to maintain clean fit. When you have replacement interiors, interiors may be changed between longtime races or sections for refreshment.
Optional hard pad is available for a rider who prefers tight hold. You may create interiors properly fitting to you by combination of optional parts.
Improvement of Motion Performance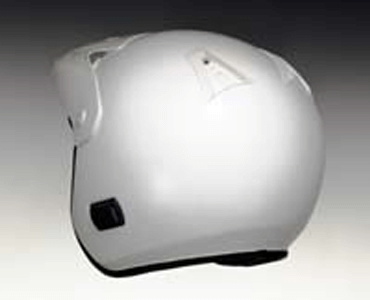 In trial where high motion performance is required, cutline of helmet's rear bottom is essential factor in addition to variable mechanism of a visor. When you look up at a top of rock, you may change direction of your face freely. This was realized by feed back from longtime racing service of SHOEI.
Side Outlet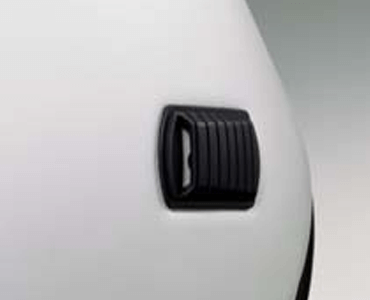 Side outlet located in both sides of a helmet makes it easy to hear external information such as sound of engine.
It is a typical performance in trial where perfect accelerator work communicating with engine is essential.
Light Weight
Light weight is realized by AIM* structure shell achieved from SHOEI's own molding technology and designing. Lightweight helmet restrains fatigue of a rider especially in trial where a head moves frequently.
*AIM (Advanced Integrated Matrix)
Complex Layers of Strong Glass Fiber and 3D Pre-Shaped Organic Fibers. SHOEI's Own Shell Construction in High Rigidity but Light Weight.
One Touch Buckle
One touch buckle is equipped to a chinstrap for easy fixing and removing considering frequent removing of a helmet in trial.
Accessories